Alexandria, BC
2 Archival description results for Alexandria, BC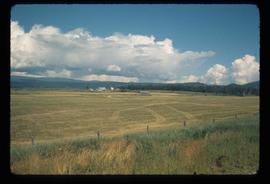 Image depicts some farmland near Alexandria, B.C.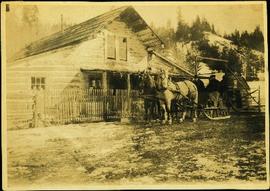 Horses & Sled at Alexandria Road House
2009.5.3.23
Item
[ca. 1914]
Photograph depicts two men seated in horse-drawn sled. Horses stand in front of short picket fence in foreground, large log building and shed in midground. Trees on hill visible in background. It is speculated that the man seated behind the white horse may be Mr. A. K. Bourchier. Handwritten annotation on recto of photograph: "Alexandria road house".