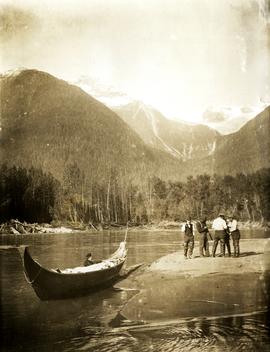 Marion Collison in canoe en route to Hazelton, BC
Group of five unidentified men stand on shore to right of large dugout canoe, handling their rifles. Forest and snow-capped mountains stand on opposite shore in background.
Handwritten annotation on verso reads: "Mrs Collison (wife of Arch. Collison in Canoe en route to Hazelton B.C."