Showing 402 results
Archival description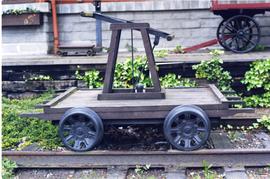 Photograph depicts a restored pump car outside a pub on Permbeton Avenue, North Vancouver.
Empress of Russia at dock in Vancouver
2009.10.1.10
Stuk
[ca. 1932]
The RMS Empress of Russia was an ocean liner whose regular route included crossing the Pacific Ocean from Canada to the Far East. This RMS or Royal Mail Ship delivered the mail on behalf of the British Government through Canada via the Canadian Pa...
Resultaten 401 tot 402 van 402